This is a really pretty scarf the FREE pattern is
here
....
This is a Christmas Tree Purse and the pattern is available over on
Hip Chick Crochet
on Etsy...too cute...I really like this Santa one... :)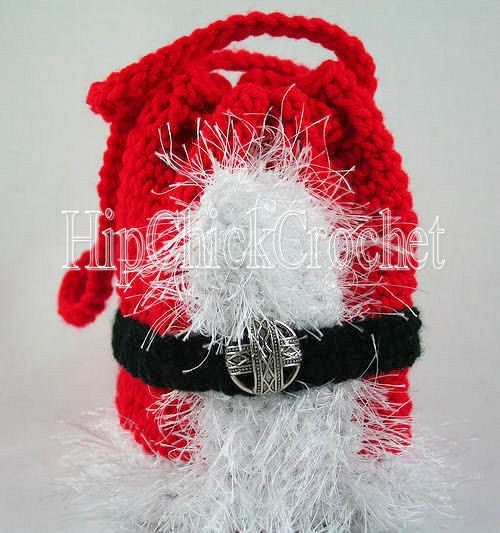 What a cute angel, make it for the tree or your packages....the pattern is FREE and comes in UK and USA instructions... see it
here.
...
We had our annual Christmas Party with my sstitchin group and I was really happy with the gifts I got...this bag below lights up and blinks and was our goodie bag...yeah!!! I get so many compliments on it as I am using it for my Christmas bag over the holidays...
Here I am looking at one of the gifts I got in the exchange, it is a reindeer hot pad...so cute
this is a towel made into a reindeer
close up of the towel reindeer
close up of the hot pad reindeet
I also got this cute little M&M's jar reindeer
this is a knitted kitten
my goodie bag
this was inside my goodie bag
knitted kitten and teddy
my dancing Santas
I won this apron and goodies in the stocking for
wearing the best Christmas colors.. :)